About the director, pruducer and author

Christian Wagner started making movies in 1981, and is regarded as one of the most interesting filmmakers of current German cinema. His films have screened widely at international festivals, often premiering at Berlin and Cannes, and he has won numerous awards such as Camera D'Or spezial mentioning and Felix-nomination (European Filmaward). He has taught directing and acting at the Filmakademie Baden-Württemberg.
Christian Wagner was born in 1959 in Immenstadt in the Allgäu, southern Germany. From 1981, he studied modern German literature, theatrical sciences and psychology in Munich. After being rejected three times by various film schools, he decided to make films without a professional training.
His first, long super-8 film was made when he was still at school. This was followed in 1982-84 by "Born to Be Free in Captivity" (16 mm), which was widely acclaimed and won
a number of awards.
In 1985, together with other directors of the younger generation, including Nico Hofmann, Jan Schütte, Werner Penzel, Nico Humbert, Donatello and Fosco Dubini, he founded the independent marketing-distribution company "Der andere Blick".

Christian Wagner's breakthrough came with his feature film début "Waller's last walk", for which he again wrote the screenplay and was responsible for direction and production. "Waller's last walk" was awarded the Bavarian Film Prize, the German Film Critics' Prize and the Federal German Film Prize in Silver.
It was also nominated for the European film prize (Felix).
His second feature length film "Transatlantis"was presented in Competition at the BERLIN FILM FESTIVAL. His last shortfilm "ZITA-a short film about sloth" just recently was awarded with the Grand Jury Special Prize at the 1998 Torino Film Festival, Italy.

Christian Wagner also directed two TV-movies: Ten Crazy Days and ghettokids. His last movie WARCHILD (German-Slovenian Co-Production with Studio MAJ) premiered at WORLD FILM Festival MONTRÉAL and received a number of national and international awards:
Bavarian Filmaward 2006 Juryprize for Christian Wagner - Montréal World Film Festival 2006 - Best screenplay
9. Festival Slovenskega Filma 2006 – Audience Award
8. Festival del Cinema Europeo Lecce/Italia 2007 – Audience Award – GOLDEN OLIVE TREE Best Film
THE LIMITS OF PATIENCE directed by Christian Wagner in 2013 (in co-production with Claussen+Putz Filmproduktion and Christian Wagner Film) is about a juvenile court judge, played by Martina Gedeck, who passes beyond breaking point. The movie premiered in Munich and internationally in at WORLD FILM Festival MONTRÉAL 2014. Several festival presentations in Spain, Slovenia, Argentinia and France.
Golden Camera Award (2015) Best Performance by an Actress in a Leading Role for Martina Gedeck as 'Best German Actress'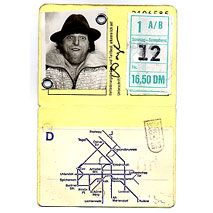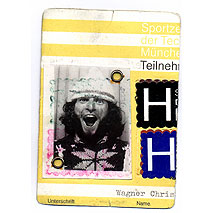 Shown in all major festivals all over the world, Wagner's films have been sold in over 15 countries. Christian Wagner is at present working in preproduction on new projects: N for Nothing (working title) ADIEU, EUROPA, a biopic about Ödön von Horváth set in the 1930ies and ALCATRASH the third instalment of The Balkan Blues Trilogy .
In Asia and South America Christian Wagner held workshops and lectures on film for the German Cultural GOETHE INSTITUTE. For the last 20 years he also teached Directing and Acting at FILMAKADEMIE Baden-Württemberg, Ludwigsburg.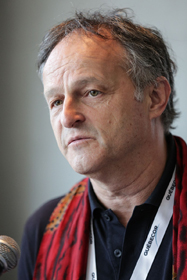 Christian Wagner at the pressconference in Montreal Official Selection - World Competition - World Film Festival THE LIMITS OF PATIENCE